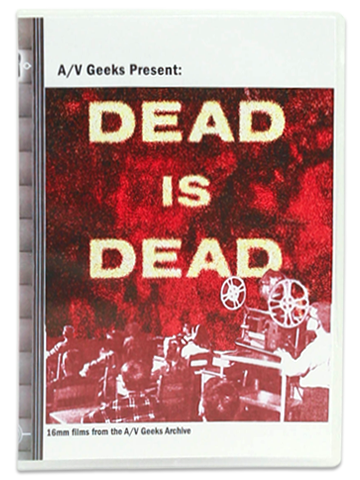 A/V Geeks: Dead Is Dead DVD
$16.00
After years of inquiries about this early over-the-top 1970s anti-drug film, friend of Found Footage Festival and cinema geek, Skip Elsheimer (A/V Geeks), has finally found a copy. We have to admit, this does not disappoint.
Hosted and produced by comedian Godfrey Cambridge, this film shows us junkies going "cold turkey," chastises parents for their hypocrisy regarding prescription pills vs. street drugs, shows us a parade of overdose corpses and even hints that the U.S. Government is involved in the drug trade overseas. 
These films come straight from school archives that have been abandoned as obsolete and may have faded colors, bad splices, missing titles, scratches or dumb narration—just like you remember!
Format: DVD