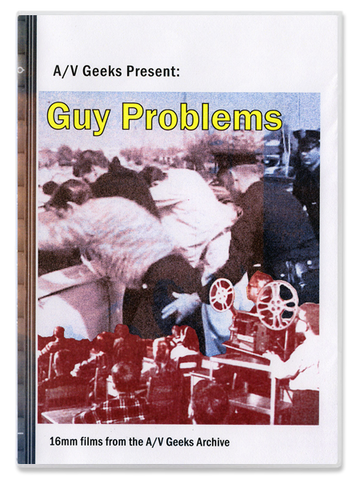 A/V Geeks: Guy Problems DVD
$16.00
Friend of Found Footage Festival and cinema geek Skip Elsheimer (A/V Geeks) has curated this DVD collection of creepy-entertaining films that warped the minds of impressionable children during the golden age of 16mm educational filmmaking. 
These films come straight from school archives that have been abandoned as obsolete and may have faded colors, bad splices, missing titles, scratches or dumb narration—just like you remember!
FEATURING:
Personal Hygiene For Boys • Moment Of Decision • What About McBride? • The Decision Is Yours • Physical Examination...
Format: DVD