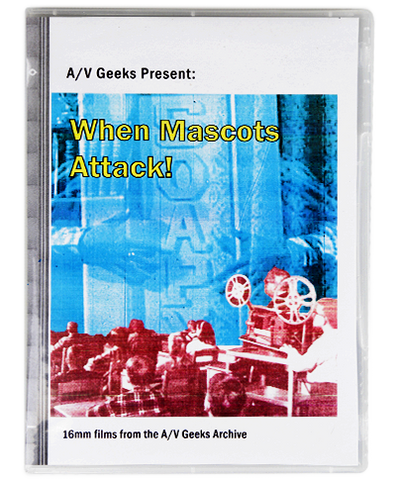 A/V Geeks: When Mascots Attack!
$14.00
Given the success of Smokey the Bear and Woodsey the Owl, a whole army of z-grade mascots appeared on the school film scene. The AV Geeks are happy to present some of the most ill-conceived committed to film.
These films come straight from 16mm school archives that have been abandoned as obsolete and may have faded colors, bad splices, missing titles, scratches or dumb narration—just like you remember!
FEATURING:
Roscoe's Rules • Soapy The Germ Fighter • Let's Find Something Better To Do • Snuffy's Fire Brigade • Safety: Harm Hides At Home • Duck and Cover
Format: DVD