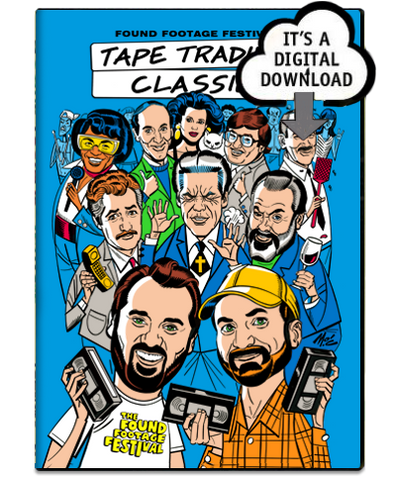 Tape Trading Classics - Digital Download
$8.00
Hosts Joe Pickett and Nick Prueher take you back in time to the pre-internet 90s to resurrect the best "tape traded" videos passed from weirdo to weirdo on VHS. Highlights include "Pastor Gas," "Metallica Drummer," celebrity outtakes featuring a drunk Orson Welles and a foul-mouthed Richard Simmons, and the greatest news bloopers of the last 40 years. Recorded live at the Bell House in Brooklyn, New York.
Format: Digital download 
Length: 82 minutes
After purchasing this digital download, an email will be sent to you with a link to begin downloading. You will be able to download this DVD three (3) times. Total file size is approx 900MB. 
Please note that digital downloads must be downloaded to a laptop or desktop computer. You cannot download directly to your phone or smart TV.