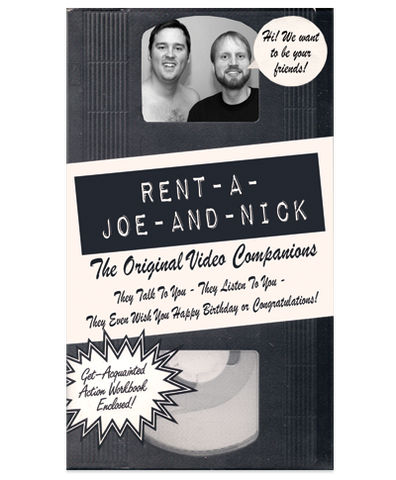 Rent-A-Joe-And-Nick
$100.00
Send a personal video message from Joe and Nick to a VHS-loving friend, partner, or enemy, complete with footage from the Found Footage Festival collection.

Just include the recipient's name, some fun facts about them, their favorite video, the occasion you're celebrating, and when it is needed by in the special instructions section on the shopping cart page, and Joe and Nick will record a video message for them and send it to you as an MP4 and M4V video to share over email or text.

"I just watched the video twice in a row. I can't believe how perfect it is. It's so freaking hilarious." —Gina

Please allow approx 10 days for delivery of your digital file by email. We'll send it a day or two before your requested in-hand date.