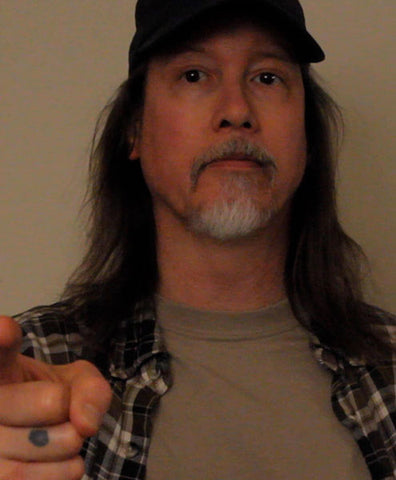 Rent-A-Borchardt
$135.00
Hey, this is Mark Borchardt coming at you loud and clear. It's a new day and we're going to celebrate that fact in the here and now. I've teamed up with these rascals at the Found Footage Festival and we're here to make good things happen. I'm doing custom video messages in my own words from me to you. Whether it's a birthday, anniversary or a message of inspiration and empowerment, we'll get it done. Just let me know a little bit about the subject at hand, any specific goals or particular ambitions, interests in life and such. You know the deal. So get yourself together, gather your courage and make that move. As stated – we're gonna make good things happen.
To rent Mark, include the recipient's name, some fun facts about them ("they're a dentist," "they've seen Coven 100 times), the occasion you're celebrating, and your deadline in the special instructions section on the shopping cart page, and Mark will send it to you as an MP4.

Please allow approximately 2 weeks for delivery of your digital MP4 file by email. We'll send it a day or two before your requested in-hand date.