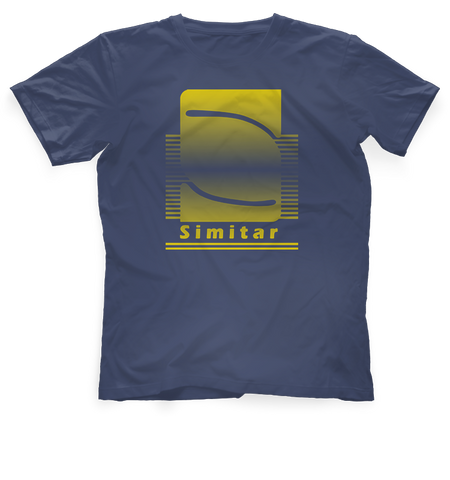 Simitar Tee
$28.00
The undisputed king of VHS distribution in the 80s and 90s was a company called Simitar. If there was a cultural fad happening, they were on it. A video about dirty dancing? You better believe they made one. A video about line dancing? Damn right they did. A video about dirty line dancing? Hell yeah!
For the first time anywhere, you can proudly wear the Simitar "S" on your chest and pay your respect to VHS's leader in special interest videos.
Still not convinced that Simitar is the greatest VHS distributor of all time? Then maybe you need to watch How To Have Cybersex On The Internet again.
Printed on American Apparel heathered tri-blend tee
Returns of this item are not accepted. If you are unsure of your size, please consider ordering up a size. 
Shipping: Our tees ship by USPS first-class method. As such, we cannot offer an express shipping option on T-shirts. Tees take approximately 7-10 days to arrive.