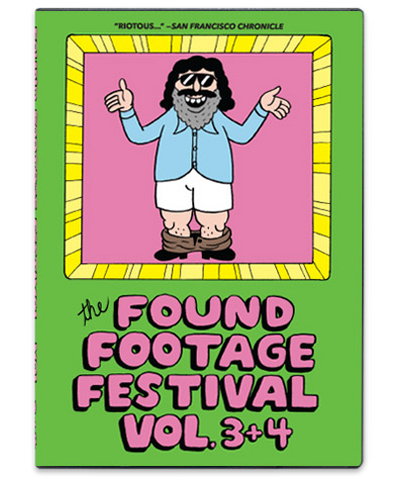 Found Footage Festival: Combo Volumes 3 & 4
$14.00
Sit back, relax, and adjust the tracking on your VCR as Found Footage Festival hosts Nick Prueher and Joe Pickett guide you on a journey through their incredible collection of salvaged VHS relics.
Volume 3 recoded live in San Francisco (2008)
Highlights: Pretty Boy Floyd, Washlet, Kidz Stuff, Clown Ministry, Angela Lansbury's "Positive Moves," Hunks, Best Of Sexual Harassment, Training Videos
Volume 4 recorded live in Tucson (2009)
Highlights: Video Dating, Knives & Blowguns, Heavy Metal Picnic, Bargain Bernie, Venus II, Celebrity Bullshit, Cartoons, VCR Games
Volume 3 and Volume 4 also available as digital downloads.
Format: 2 DVDs; region free. Length: 90 minutes each DVD.