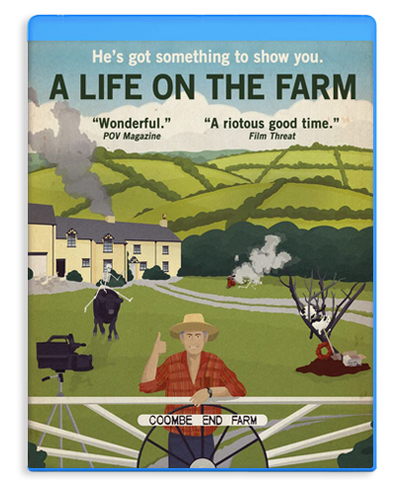 A Life On The Farm Blu-ray
$21.00
"A riotous good time" —Film Threat
When filmmaker Oscar Harding's grandfather passed away in rural England, his family inherited an extraordinary home movie from neighbor Charles Carson, best described as "Monty Python meets The Texas Chainsaw Massacre". But there's more to him than his videos—Charles' life and work are examined by those who knew him best, and a new generation of fans inspired by the legacy he left behind. See the documentary about the weirdest home movie Joe and Nick have ever seen, now on blu-ray and DVD with 
"A Skeleton's Journey" short film, David Rock Nelson deleted scenes,
 and bonus interviews.


Featuring interviews with Karen Kilgariff (My Favorite Murder), Derrick Beckles (TV Carnage), Davy Rothbart (Found Magazine), and Everything Is Terrible. See the documentary about the weirdest home movie Joe and Nick have ever seen, now on blu-ray with a feature-length commentary and bonus footage.
Running time: 1h 15m
Format: Blu-ray