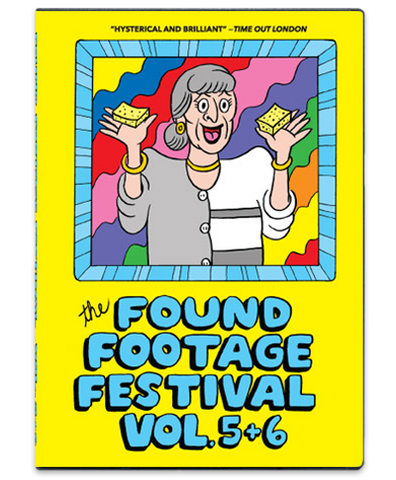 Found Footage Festival: Combo Volumes 5 & 6 DVD
$16.00
VHS may be dead, but the format is gloriously resurrected in the action-packed fifth and sixth editions of the Found Footage Festival. Hosts Joe Pickett and Nick Prueher dig deep into their vaults and blow the dust off priceless VHS treasure.

Volume 5 recoded live in Milwaukee (2010)
Highlights: Rent A Friend, Ventriloquism, Hunting Calls, Spring Break '85, Petpourri, Hypnosis, Linda Blair's How To Get Revenge, $160 Montage, Cats Riding Motorcycles
Volume 6 recorded live in Chicago (2012)
Highlights: Magical Rainbow Sponge, Ferret Fun, Dancing With Frank Pacholski, Wound Rounds Live, Hand Made Love, Flower Power, Kenny "K-Strass" Strasser
Volume 5 and Volume 6 also available as digital downloads.
Format: 2 DVDs; region free
Length: 90 minutes each DVD