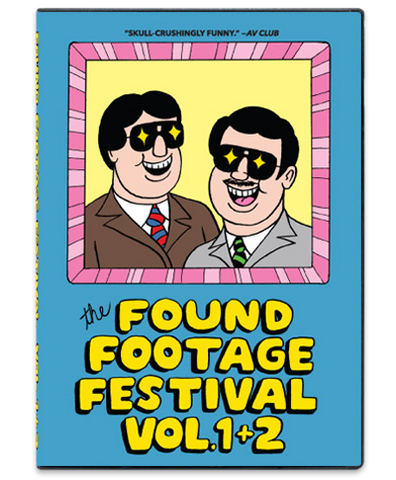 Found Footage Festival: Combo Volumes 1 & 2
$14.00
Join Found Footage Festival hosts Joe Pickett and Nick Prueher on a guided tour through their earliest VHS finds, including industrial training videos, exercise tapes, home movies and other analog gems that time forgot.

Volume 1 recoded live in Brooklyn (2005)
Highlights: Kirk's 40th Birthday, Angry RV Salesman Jack Rebney, Memorial Day 2000, Carnival In Rio, McC, Johny & Johnny, and so much more
Volume 2 recorded live in Minneapolis (2006)
Highlights: EZ-Catch Chicken Harvester, Harvey Sid Fisher, Stairway To Stardom, How To Seduce Women Through Hypnosis, Swayze Dancing, Celebrities Who Teach
Volume 1 and Volume 2 also available as digital downloads.
Format: 2 DVDs; region free. Length: 90 minutes each DVD.